Apparently, men online only have two reactions to boat shoes. In fact, they either love it or extremely hate it. When we say hate, we mean total disgust, to the point of puking when they see boat shoes.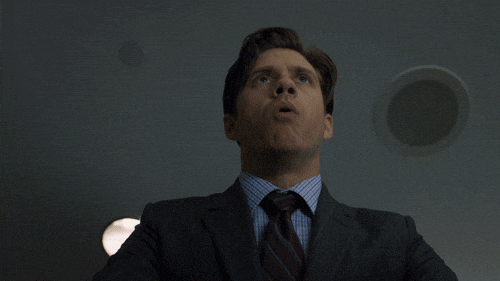 Personally, I really like boat shoes not only for how practical they are but also because there are many ways to pair it with your top and bottom clothing, especially in a casual setting. Don't believe me, let's dive straight in.
CHINOS ALL THE WAY
Yellow Chinos with Boat Shoes (Source: lookastic.com)
One of the classic styles of pairing the boat shoes is with a cotton fabric chinos due to it being lightweight. On top of that, the variety of colors of the chino pants can be matched with a wide variety of boat shoes in different materials as well.
Sperry's Top-Sider (Source: Amazon.com)
Chinos from DRUM (Source: Zalora.com)
However, if you think pairing a chino is a little too formal, you can try to give the chino-boat shoe combination a twist. All you just need to do is to fold the cuffs on the bottom of your pants just slightly. Voilla!!
JEANS YALLLL!!!
Jeans and Boat Shoes (Source: Nextluxury.com)
This is truly a classic combination which every man can wear without any issue whatsoever. Just make sure you pick a dark navy blue, slim fit jeans which slightly shorter to reveal your ankles. If you can't get the shorter length, you can always either fold the cuffs or ask a tailor to alter.
Riverside Jeans (Source: Zalora.com)
BraveSoul Ripped Jeans for Men (Source: Zalora.com)
To add more texture and style, you can wear a pair of ripped jeans, provided that the holes aren't too big. The location of the holes must be purposely as well and strategically located. You don't want holes near the crotch. Aiks!!
Rugged Shark Boat Shoes (Source: Amazon.com)
CLASSIC SHORTS
Naturally, you will think of summer, hot sun, beaches, and the sand. So it is only natural that you are more willing to wear shorts during the summer as it is more breathable!! You got to let your legs to air and get some tan.
Good Threads Chino Shorts (Source: Amazon.com)
White Boat Shoes from Perry Top-Sider (Source: Amazon.com)
Ideally, you want to wear lightweight cotton which ends just a few inches above the knee's as this is the current trend that everyone is going. For more
SWEATPANTS AND JOGGERS
Joggers with Boat Shoes (Source: Mediatumblr.com)
In recent years, everyone started owning a pair of sweatpants at home, even though you may not go to the gym that often. It seems that everyone has started to accept joggers or sweatpants as the fashion trend nowadays, and we really like it as well.
Men's Camouflage Sweat pants (Source: Lazada.com)
Steel Edge Leather Boat Shoes (Source: Amazon.com)
Victorious Indigo Slim Fit Jogger Jeans (Source: Amazon.com)
Ideally, you can try to pair boat shoes with a slim fit jogger that tapers from your waist to the hips. For a more unique texture, you can get the jogger jeans combination with boat shoes to amp up the style factor. Sexy!!
FINAL TIP
We recommend for both Chinos and Jeans that ideally the final length should above the ankle by 0.5 inches minimum. This is because you want to see all the details of the boat shoes for display.
Mocassin stitch on the toe as seen from top (Source: Amazon.com)
Leather Strap hugging the shoes (Source: Amazon.com)
Metal circular rings called eyelets at the front (Source: Amazon.com)
You want to see the details like the eyelets, the moccasin stitching on the toes and the leather straps "hugging" around the shoes. It is exactly the small details of the boat shoes which separates it from normal loafers or other shoes.