Have you ever polished your leather shoes? If your answer is yes, then that is good. Interestingly, there are many benefits to polishing your leather shoes. In fact, some people have reported that polishing shoes help to nourish the leather.
Cobbler polishing his shoes (Source: dawn.com)
In turn, nourishing the leather helps to protect the leather shoes and ensures that it lasts for long periods of time. However, if the answer is no, then let me teach you how to properly polish your leather shoes.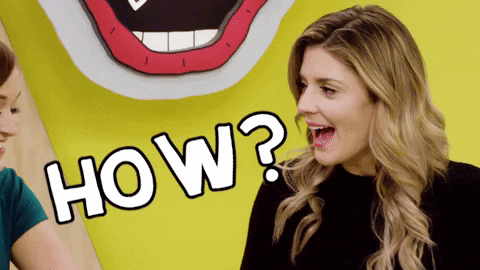 INTRODUCTION
Before we begin, make sure to have the following items on hand before you start polishing. The items are listed as below
Horsehair shoe brush
Horsehair Shoe Brush (Source: Lazada.com.my)
Soft cloth/ polishing brush
Shoe Polish Brush (Source: Lazada.com.my)
Shoe polish
Angelus Shoe Polish (Source: Amazon.com)
Tissue/ Cloth

VibraWipe MicroFiber Cloth (Source: Amazon.com)
STEP 1: CLEAN THE SHOES
Removing the dust and dirt (Source: smarthomekeeping.com)
First, make sure you use the hairbrush to remove dust and any specks of dirt left on the dress shoes. However, if you don't have a horsehair brush, a soft damped cloth is fine. Just make sure to dry the shoes properly before applying the polish.
STEP 2: APPLY THE SHOE POLISH
Kiwi Shoe Polish (Source: Lazada.com)
Before we go to the next step, do not forget to buy a shoe polish which is close to the color of your shoes. While you will never be able to get the perfect match of color, the rule of thumb is to get as close as possible. This is why sometimes it is okay to play it safe in terms of choosing the leather shoe colors.
BONIA Black Dress Shoes (Source: Zalora.com)
ALDO Brown Dress Shoes (Source: Zalora.com.my)
In this step, if you don't have a shoe polish brush, you can use an old cloth or socks as a replacement. Next, apply a small amount of polish and rub the shoes in circular motion. Try to get the polish in every part, especially the small gaps between the outsole and the vamp.
Brushing direction and technique (Source: Gentleman's Gazette.com)
STEP 3: BRUSHING THE SHOE
Before we move on, make sure that you allow enough time for the shoes to absorb the shoe polish. From here, you can leave it anywhere from 15 minutes to a day if you want. This is to ensure that leather absorbs as much polish as possible. Once you think it is ready, use the horsehair brush again and brush the shoe in a parallel direction.
Buffing the Shoes again (Source: smarthomekeeping.com)
Don't worry about damaging the leather through force because men's shoes are usually made from harder leather than women's shoes. Brush every part of the shoe and re-apply the polish as necessary until you achieved the shine you want.
Re-applying the shoe polish as necessary (Source: ties.com)
EXTRA TIPS
Here are some extra tips you can do when you are polishing the shoes
Use a shoe tree for better control during brushing
Shoe Tree (Source: Lazada.com.my)
For extra shine on the toe cap and the heels, always use a wax polish
Saphir Medaillee Dor Wax polish finish (Source: Amazon.com)
Use the heat from your breath together with the brushing action to create the extra shining effect
Guide to Shoe Polishing Summarised (Source: artofmanliness.com)
When wax polishing, never wax the vamp. Focus only on the toe cap and the heel counter
Anatomy of Dress Shoes (Source:bespokeunit.com)