INTRODUCTION
Welcome back our new post under the category of men's top. In case you missed out, we have been talking about oxford shirts for the past two weeks. In fact, we have gone through some of the important people related to oxford shirts. An example includes the famous John E Brooks and his brooks brothers company. Also, we have explored Bernard Gantmacher, who was the one who helped to popularised the oxford shirt.
Bernard Gantmacher (Source: Drmenstyle.com)
However, at first glance, it is quite hard to differentiate between the oxford and a regular poplin dress shirt. It is even more frustrating that some manufacturers will display a poplin shirt, and market it as an oxford shirt. However, do not be a fool. Today, we will go through some tips on how to easily spot an oxford shirt.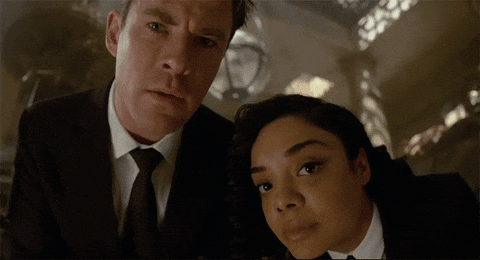 HOW TO SPOT AN OXFORD SHIRT?
WEAVE
The most obvious method to differentiate the two shirts, oxford from poplin is the weave. As a refresher course, the regular dress shirt weave is a simple plain weave. As for the oxford shirt, it is using a basketweave. Even though the basketweave is just a variation of the simple plain weave, there are noticeable differences.
Regular plain weave (Source: Centerfrontstudio.co.uk)
The major differences between the weave pattern of simple plain weave and basketweave are the noticeability. For the basketweave, the checkerboard pattern is also found for the simple plain weave. However, on the oxford, it is more noticeable, especially if you use two different color threads.
WEIGHT
Weight is also another method to distinguish the differences between oxford and a regular dress shirt. However, this is not a very reliable method as you need to compare the two shirts with the same exact thread or yarn material. Therefore to be fair, we will just use regular cotton material as the threads for both.
Basketweave (Source: Panahlondon.com)
In comparison, an oxford is supposed to be much heavier than a regular dress shirt due to their weaves. If you remember, a basketweave is basically weaving two or more threads in a group as though they are one thread. Therefore, in comparison, an oxford shirt should feel much heavier than a regular dress shirt.
COLLAR
However, both weight and weave are very subjective and cannot be used as a fixed reason to differentiate both the oxford and a dress shirt. The collar, however, can be a very good indicator. Most oxford shirts are made for casual to smart casual events, therefore you should expect to see the collar button.
Van Heusen Poplin Dress Shirt (Source: Amazon.com)
On top of that, the button that helps to fix the collar to the shirt should make a curve shape. Another name for this kind of curve is called the collar roll. In contrast, dress shirts are oftentimes made for more formal events. Therefore, by right a dress shirt should not have any buttons on the sides of the collar.
Oxford Navy French Connection (Source: Zalora.com)
CONCLUSION
However, there are some oxford shirts out there which decided to go against the traditional oxford shirt. Instead of putting buttons, they completely remove them. Therefore, the presence or absence of a button as an indicator to differentiate becomes much harder. However, do not worry. In our next post, we will go through more subtle differences to help you spot a dress shirt.