INTRODUCTION
If you do not know, khaki is summarised as a pant made from cotton but weaved in a twill technique. In fact, we have explored the history, some extra facts and also part 1 of how to wear khaki pants. However, we could not cover everything and all types of combination of khaki and clothing. Therefore, this will be part 2 of how to wear khaki pants.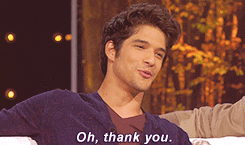 With this guide on how to wear khaki pants, it will make your life easier as you mix and match with your tops, pants and other accessories. Just like a typical Malaysian will say, "Don't say we don't teach you how". If you are ready, then let's go!!
DENIM AND KHAKI
Denim is just another type of cotton cloth weaved from the twill technique.  However, it's distinctive blue-white stripes are the ones which make denim very popular, especially among men. Not to mention, khaki and denim really matched very well. For classic denim -khaki combo, try to pair a darker denim jacket with khaki pants.
Denim (Source:123rf.com)
Levi (Source: Levi.com)
If just denim is too plain and boring for you, maybe you can try to layer your top. For two layer top, try having a white inner shirt with an outer denim jacket. On top of that, you can fully un-buttoned or just button the 3 lowest buttons, leaving the top two to open.
Denim (Source: Zalora.com)
White shirt (Source: Amazon.com)
Dockers (Source: Zalora.com)
However, if you do not like the blue color denim, you can try a darker or more variation. The most important tip is to ensure that the color of the denim jacket or top does not match the color of the khaki.
Black Denim (Source: Lazada.com.my)
HENLEY AND KHAKI
Henley's are a type of men's shirt which can be categorized as having long sleeves and a three button configuration on the front. Henley comes in long and short sleeve's and it is usually made from plain weave cotton. Though it may seem simple, styling and matching henley is actually quite tough.
Henley (Source: Zalora.com)
For a safe style, try to match a three button henley of darker color with khaki pants. Also, it is important to understand that Henley's usually look good for muscular men. However, it does not mean that you need a body like Arnold to wear one of these sexy clothes.
Arnold (Source: Generationiron.com)
If you do not possess muscular, huge bodies as bodybuilders do, then try to find a Henley with a more relaxed fit. For the classic henley-khaki combo, try to go for dark henley top. While white henley is nice, it's very hard to make you stand-out if you paired it with a light color khaki pants.
Slim fit Henley (Source: Amazon.com)
Other variations you can do include tucking in your henley, exposing your belt. On top of that, try to unbutton the first button only and leave the other two closed. However, I can't stop you if you want to unbutton two to show off your muscles. Go crazy!! Lastly, try to roll up your sleeves to create that textured look and paired it with a sexy watch as below.
Henley Relax Fit (Source: Amazon.com)
Tucked in henley (Source: Zalora.com)
Orient (Source: Zalora.com)