The Royal Oak still remains one of the best watches to talk about as there are endless things we can explore. So before you grab these sexy watches for yourself, read on to find out more about the Royal Oak.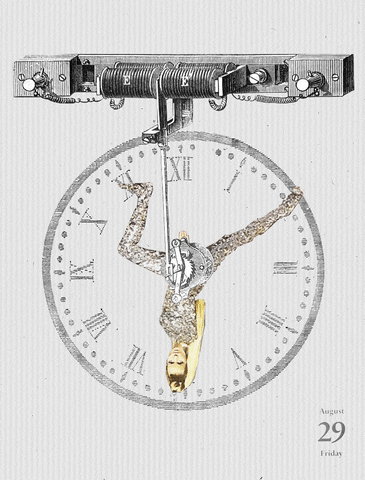 LAKE GENEVA, SWITZERLAND
Lake Geneva (Source: Googlemaps.com)
One day, Gerald was taking a walk along the shore of Lake Geneva. Along the shore, he spotted a diver coming up wearing a traditional brass divers helmet. He was inspired by the design of the diver's helmet from its round glasses or porthole and screws surrounding it. From that fateful encounter, the Royal Oak was born.
ThorInstruments Diving Helmet (Source: Amazon.com)
The Royal Oak also has screws which hold the water resistance gasket, dial, and the case together firmly. Each of the screws is made out of gold and there is a total of 8 hexagonal counter-sunk patterns.
Patent by Gerald Genta (Source: timeandwatches.com)
BRITAIN ROYAL NAVY VESSEL
We know the Royal Oak is inspired by nautical themes of diving and the sea. Therefore, it is only natural for the name to be sea-related as well. In fact, the Royal Oak got its name from the ships and vessels of Britain's Royal Navy themselves.
HMS Royal Oak (Source:bbc.co.uk)
The vessels in the royal navy, HMS Royal Oak got its name after an ancient oak tree which King Charles 2 hide inside during the Battle of Worcester in 1651.
Royal Oak Tree Boscobel Oak (Source: historytoday.com)
WHITE GOLD
AP White Gold Ref 15410 (Source: chrono24.com)
Initial prototypes of the machine of the Royal Oak were actually made out of gold instead of stainless steel. At that time, the technology was not advanced to manufacture high-grade stainless steel according to Gerald's specifications. At the same time, it is more expensive to fabricate stainless steel than gold.
A SERIES, B-SERIES, C-SERIES, or D-SERIES
Ref 5402 front view (Source: chrono24.com)
Initially, the Royal Oak received a lot of negative criticisms which is why AP took more than a year to sell its first 1000 units completely. However, more and more people started to accept the Royal Oak as it is evident from its sales.
Ref 5402 Back view (source: chrono24.com)
The first 1000 units are called the A series Royal Oak and its followed by B, C, and D series. Until now, the A-series still remains the classic and most popular watches for collection.
GAY FRERES
Gerald Genta designed the case, the dial, and other details. However, the bracelet is all the creation of Gay Freres design. Gay Freres was a very popular and established bracelet manufacturer in Geneva at that time.
Gay Freres advertisement (Source: Hodinkee.com)
GF was famous for stunning metal bracelets like the Ladder bracelet, beads of rice, oyster and of course the integrated bracelet of Royal Oak. GF also manufactured the integrated bracelet of the Patek Philippe Nautilus.
Patek Philippe Nautilus Ref 5740 (Source: chrono24.com)