INTRODUCTION
Welcome back to another watch hand series where we explore different types of watch hands designs. Previously, we have explored the types of hands which include alpha, baton, arrow and pencil hands. Today, we are going to see another variation of watch hands, called the paddle hands. If you are ready, then let's dive straight into it!!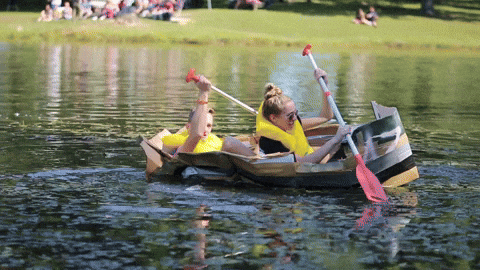 WHAT IS A PADDLE HAND?
A lot of the times, a watch hand is given its specific name due to its shape and design. For the paddle hands, it is no different. The paddle hand is a type of hand which looks like a paddle. Just like the gid above, you use a paddle to row your boat front and back. Similarly, it looks like a paddle because the body is wide and thick, with a thin, straight neck at the end.
Paddle Hands (Source: Ebay.com)
The combination of a wide-body and thin hands at the edge gives the watch dial a classic/ vintage look to the dial. However, the thin and straight needle at the tip gives a little bit more details and sophistication to the watch hands. Besides, the wide-body of the hands provides enough surface area for manufacturers to add luminescent product, therefore improving visibility.
EXAMPLES OF PADDLE HAND WATCHES
These are some examples of watches which uses the paddle hand design. If you are looking for a watch with paddle hand design, you can go through our list here below. Feel free to check it out!!
Blancpain Fifty Fathoms (Source: watch-insider.com)
Vostok Amphibia 300m (Source: forums.watchuseek.com)