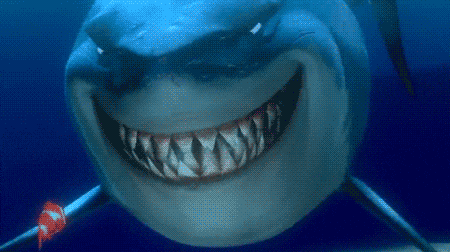 What do you think of when you heard the word "shark"? Do you think of sharp teeth, grey color body, capable of smelling blood from far away and the likes? If the word shark mesh seems like it is related to the fierce predator in the ocean, then don't worry. In actual fact, the shark mesh has nothing related to the shark in real life.
INTRODUCING THE SHARK MESH
Besides the Milanese bracelet, there is another type of mesh band that is popular, which is called the shark mesh. This is a similar type of bracelet made in mesh patterns and was made popular by Omega. It became popular especially during the 1960s-1970s when Omega unveils the new Omega Seamaster PloProof 600m diving watch.
Omega Seamaster 1200m with shark mesh (Source: omegawatches.com)
This is a watch that is intended for diving. As you already know, the word 600m mean it can withstand pressures of water for a long period of time at that depth. Therefore, in order to withstand such large pressure, the watch must be robust and durable.
Planet Ocean 600m by Omega (Source: Omegawatches.com)
Not only the watch, but the bracelet itself must also be the most durable and robust bracelet in order to hold the heavy and large watch as the Seamaster 600m. That is why Omega came up with the supposedly "shark-proof" shark mesh to accompany the Seamaster 600m.
Sharkproof description (Source:omegawatches.com)
MILANESE VS SHARK MESH

Shark Mesh (Source: Amazon.com)
BINLUN Milanese gold bracelet (Source: Amazon.com)
Though both of the Milanese and shark-mesh are mesh design bracelets, there is a significant difference between the two of them. We can take a comparison and compare them, as we compare the shark mesh from StrapCo and BINLUN Milanese from Amazon as below.
Weight
16 ounce of the SharkMesh (Source: Amazon.com)
The first difference is the weight. Typically, shark mesh is much heavier than a regular Milanese as most shark mesh is designed for diving watches. This StrapCO mesh weights at 16 ounces (450g) while the Milanese from BINLUN is only 1.44 ounces (40g).
1.44 ounce of the Milanese BINLUN (Source: Amazon.com)
A large watch like the Omega Seamaster 600m requires a large supporting bracelet which only the shark mesh can handle and ensure that the watch stays on your wrist during harsh environments. The last thing you want is the bracelet to fail and your watch head breaks from your wrists and drops to the floor. OUCH!!
Clasp
Milanese clasp and hook (Source: Amazon.com)
Next, there are also differences in the clasp. Regular Milanese bracelet comes with a folding clasp and a hook which you can adjust to lock them together. Shark mesh usually comes in a three-fold clasp with extra locking feature. This extra locking feature is needed to ensure it doesn't accidentally open during harsh environment.
Shark Mesh Tri-fold clasp (Source: Amazon.com)
Bracelet Width
Another difference is the width of the bracelets. Depending on the manufacturers, Milanese mesh is usually offered in sized from 10mm to 16mm in width, but can go up to 20mm for men's watches.
Shark Mesh when worn on hand 22mm (Source: Amazon.com)
Shark mesh bracelet is always offered in 20mm and above. This is a practical move as most diving watches matched with shark mesh are huge and therefore your bracelet must be huge as well. If the watch is big but coupled with a thin Milanese mesh, it will look very weird and not proportionate.
Mesh Weave
Shark Mesh Weave (Source: Amazon.com)
Another significant difference is the mesh weaves of the Milanese vs the Shark Mesh. Regular Milanese mesh has tighter and denser weaves as it is made out of wires with a smaller diameter of spirals and smaller thickness. Sharkmesh is usually made out of thicker wires and coiled to a thicker diameter of the coil.
Milanese weave (Source: Amazon.com)
ENDING NOTE
While they are both the same mesh bracelets, it is good to know the differences as this may help you make a good choice in choosing your type of watch. Always remember, shark mesh is for diving watches while Milanese can be coupled with dress watch or vintage watches.
Thomas Sabo Rebel Spirit (Source: Zalora.com)
Junghans Max Bill Chronoscope (Source: Amazon.com)