INTRODUCTION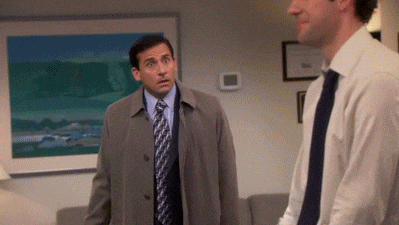 Welcome back to the watch of the week series. This is week #10 where every week we will promote different watches available. Therefore, this week, we will introduce the Casio Enticer series.
MATERIAL
Firstly, stainless steel is used to make the case of the watch, crown, bezel, case back and etc.  The watch also features brushed finishing on the case back and case.
Casio Enticer (Source: Amazon.com)
Moreover, it also features polished finishing on the flute like bezel and chronograph pushers. On top of that, the watch features a genuine leather strap with contrast stitching as well. Lastly, mineral glass is used to protect the movement.
SURFACE APPEARANCE
Side view (Source: Amazon.com)
Let's start with the bezel first because this was what caught my attention. No doubt, it features a similar design like Rolex's famous fluted bezel. Next, we have to talk about the dials. The main dial and the 24-hour indicator dial is white with black numeral index arranged very nicely like a car's speedometer.
Rolex Famous Flute Bezel (Source: Ebay.com)
The day and date sub-dial also have numeral index arranged in speedometer style but with a greyish/brown color. Lastly, rose gold color index, number 12, minute and hour hands were used as well. As with all analog watches, the hands are luminous and glows in the dark for extra flare.
Sizing Chart (Source: Amazon.com)
MOVEMENT/ ENGINE
Movement Data (Source: Casion.com/Support)
Casio's caliber 5374/ 5392 is used to power this quartz chronograph for men. For more information, this is a standard 3 hand movement chronograph with features.  On top of the standard movement, it also features a day, date and 24-hour indicator for reliable time-keeping.
DIMENSIONS
Side view (Source: Zalora.com)
For the watch dimensions, it features a 48.5mm x 42mm diameter, which is a little unconventional from the normal circular diameter. Also, the thickness of the watch is 9.7mm as well as this is not a very thick watch. Together with the strap, this watch only weighs 67g for a chronograph.
OTHER FEATURES
Leather strap with contrast stitching (Source: Zalora.com.my)
Additional features of the watch include stainless steel pin buckle fasteners for the leather strap. With the caliber 5374, it has an accuracy of +/- 20 seconds per month, operating on a silver oxide battery. Lastly, it also has a water resistance of up to 5 bar/ 50 meter.
Additional features (Source: Amazon.com)