INTRODUCTION
Welcome back to week 15 of our watch of the week series. It has been exactly 15 weeks since first started this series. Now to think about it, we have come this far in our journey. In fact, at drmenstyle.com, we will never be tired of talking about watches. I mean, which men don't have a watch collection at home?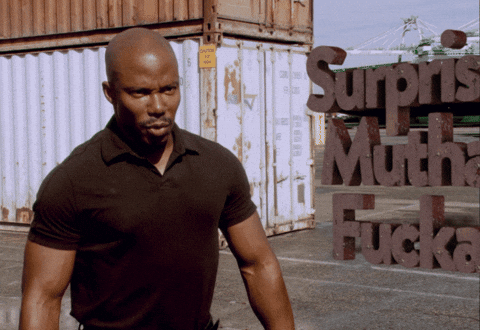 Therefore, for this week, we will be talking about the So&Co Tribeca 5266 men's chronograph. First impressions, this watch is one sexy m********r !!! (*You get the point) Now if you are ready, then let's dive straight in!!!
MATERIAL
The majority of the material used is stainless steel. In fact, everything from the case, case back, hands and also the Milanese bracelet is stainless steel. However, the crystal is a regular mineral crystal.
Milanese Bracelet (Source: Amazon.com)
DIMENSIONS
Firstly, let's talk about the diameter of the case and case back. This watch sports a 42mm diameter round case, from the 3H and 9H as well as the 6H and 12H. On top of that, the Milanese bracelet has a width of 20mm, which is standard dimensions for a regular dress watch.
Bracelet View (Source: Zalora.com)
SURFACE IMPRESSIONS
First impressions, this watch is beautiful. The design does make the watch stand out even though it is not something new. This is especially true as So&Co managed to balanced the dial and the overall main color to match. However, for this post, we will take a look at the black color version.
Black color variation (Source: Zalora.com)
This watch features a leaf style hands for the hour and minute indicators, which matches the color of the case and dial (Black). In fact, this watch also features black sub-dials as well.  Moreover, white indicator lines and numbers are used in order to differentiate the time easier.  Stainless steel indices are used for the hour indicator as well.
Side view (Source: Zalora.com)
I especially love the red color 60 numeral on the seconds sub-dial, which blends very well with a black dial background. Other notable features include the wording So&Co, New York on the dial as well as the folding clasp. Extra information, you can also see the "&" logo printed on the push/pull crown.
"&" Logo on Crown (Source: Zalora.com)
MOVEMENT/ENGINE
The Tribeca 5266 features a Japanese quartz movement, the Hattori caliber VR33. For your information, the VR33 is a  men's chronograph quartz movement.  Besides that, it also features a date complication at the 3 o'clock position.
VR33 Movement (Source: Esslinger.com)
On top of that, this watch includes a 24-hour indicator at 12 o'clock, and a minute and second indicator chronograph for 9 and 6 o'clock position respectively. Other information and details about the VR33 movement can be found in this link.
OTHER FEATURES
Extra features to take note include the 5 ATM water resistance feature, which means it has a depth rating of 50 meters/ 165 feet. On top of that, it also comes with 4 varieties of style, black, gold, stainless steel (Black dial), stainless steel (white dial).
Silver with black dial(Source:  Zalora.com)
Gold with gold dial Source:  Zalora.com)

Stainless steel with a white dial (Source: Zalora.com)