INTRODUCTION
There are many factors in which we can use to judge which rubber strap is better than the other. Also, because there are a lot of rubber straps out there, we can't possibly cover all. Therefore, we will take a look at a small number of rubber straps for now. If you are ready, then let's start!!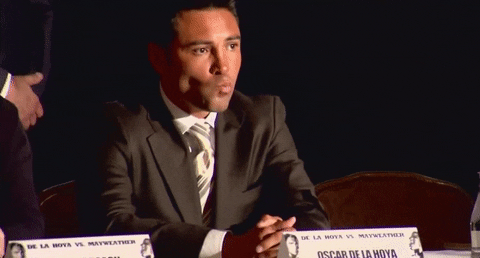 PARTICIPANTS
First off, let's take a look at the first three participants for the first-ever battle of the rubber straps!! This is getting exciting for sure!! First of all, let's introduce the first contestant, United Watch Band Tire Like rubber strap.
United Watch Bands (Source: Amazon.com)
Now that we have seen the 2nd contestant, let's take a look at the next participant in this three-way tag team match. Please welcome, Marathon strap.
Marathon Rubber strap (Source: Amazon.com)
And last but not least, please welcome the 2nd contender from Stunning Selection, silicone rubber strap!!
Stunning Selection (Source: Amazon.com)
Now that we have introduced all of the participants, let's start making comparison and see which is the king of the rubber straps for this week. Are you ready?  Then let's go!!
PRICE FACTOR
(Source:www.drmenstyle.com)
In terms of the price, the cheapest rubber strap belongs to United Watch Bands tire strap, which costs only 12.95 USD. Second, to that, the Stunning Selection silicone strap only sells at 16.95 USD. On top of that, the Marathon rubber strap starts at 39.95 USD, which is not inclusive of shipping.
MATERIAL FACTOR
What is Vulcanized Rubber? (Source: wisegeek.com)
Both straps from United Watch Bands and Stunning Selection are made from silicone, which gives it more flexibility in terms of the look and color. On top of that, vulcanized rubber is used for the Marathon strap, which makes it more long-lasting but without the variety of colors and design available.
DESIGN FACTOR
United Watch Band-Silicone
On first look, the tire strap looks like Seiko's original XGL731 tire tread strap. Just like the XGL731, it also features tire threadings on the front and back of the strap. We guessed that it is probably for practical purposes which are to allow less surface area of contact between strap and skin for maximum comfort.
Blue color variation (Source: amazon.com)
Rubber strap (Source: Amazon.com)
A stainless steel buckle is used to complete the look with polished finishing, giving it that nice shine. Lastly, if you noticed that all parts of the strap have tire treadings except for the two keepers.
Marathon Rubber strap
The marathon rubber strap looks like any ordinary rubber strap but with a little bit of twist. If you noticed, there are small gradients at the side at the center. Just like the United Watch Band strap, there are also two keepers but one of them has the stamped Marathon logo which is cool.
Variety of color (Source: Amazon.com)
On top of that, the word Marathon is also etched on the stainless steel buckle as well.
Marathon mark (Source: Amazon.com)
Stunning Selection- Silicone
By far the most interesting design is the Silicone strap from Stunning Selection. One of the things I noticed about is the perforations and holes which looks like a 1960s Tropic strap. To add more sophistication, a slightly lighter thread is weaved at the sides along the lines of the surfaces.
Front View (Source: Amazon.com)
Now if you flipped the strap to the back, you can see tire treadings and also the weave. In addition, you can see words of Silicon S2800 and 22, which indicates the size of the strap. Similarly, it also comes with a stainless steel buckle and two keepers.

Back view (Source: Amazon.com)
DIMENSIONS
Guide for strap width (Source: Amazon.com)
For the dimensions, the United Watch Bands have a variety from 18mm, 20mm, 22mm and 24 mm width which you can choose from. Meanwhile, for the Marathon strap, there is only 1 20mm variety. Lastly, Stunning Selection only has 20 and 22mm width strap available.
EXTRA FEATURES
Spring bar quick release(Source:finwatchstraps.com)
Both stunning selection and united watch bands have quick release spring bars for ease of use and customization.  As for the Marathon strap, it has a shoulderless spring bar compatible with watches of drilled lugs from the outside. On top of that, the Marathon strap is injected with vanilla scent to mimic the olden day's rubber strap smell.
RESULT
Now when we factor in price, design, material, and features that can we decide which strap is the best among these 3 rubber straps. Now, for the moment of truth. Drum rolls, please!!! And the winner is the Stunning Selection Silicone strap!!
Stunning Selection (Source: Amazon.com)
Stay tuned as we explore more strap battles among a rubber, and even possibly leather straps in the future as well. Until then, stay tuned.